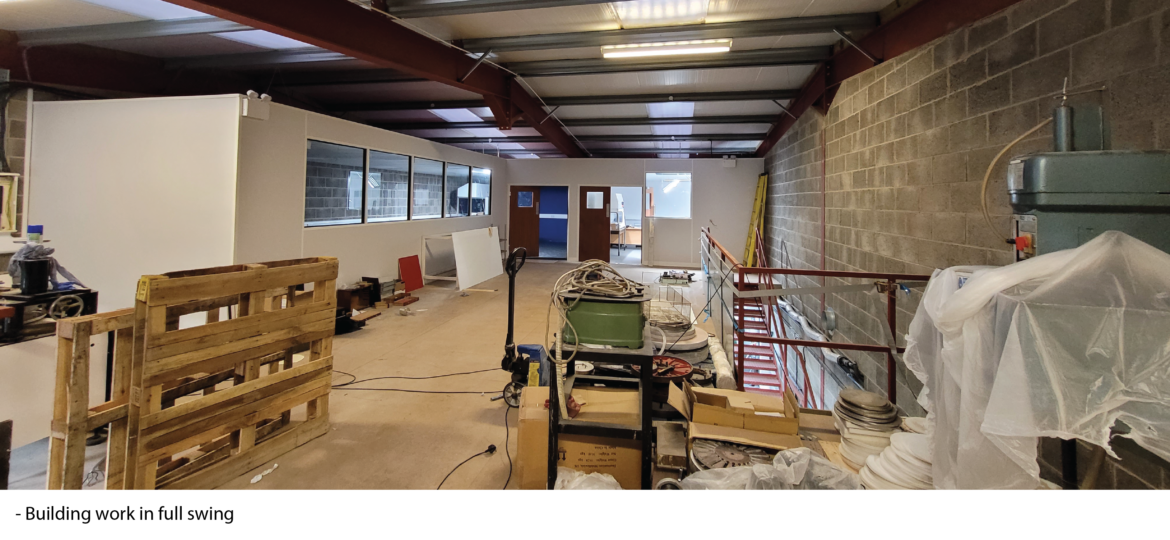 Another year is coming to an end and we are well into the Advent season now. 2021 was a very busy year for MPO, we completed our research laboratories in January, just in time for the first lockdown.
Mid year we then launched our new range of large waveplates (>=3″ diameter), the first product range developed in the new labs, and only a month ago we launched our new range of phase shifting mirrors, based on the metrology we created.  Our in-house metrology now allows us to much better analyse the structure of optical coatings as we can measure phase shift and scatter losses in-house now.
Lasers are getting more and more powerful and as a result, there is the ongoing challenge to achieve higher and higher laser-induced damage thresholds (LIDT) in optical components.  To achieve this, we took a fresh look at the theory behind laser damage and, based on our in-house data and helped by our new analysis tools, we developed a new theory as to why laser damage occurs in optical components. The resulting paper was published at the 2021 SPIE Laser Damage Symposium – please contact us for a copy or see below. We had been looking forward to a trip to Rochester/NY, but unfortunately, due to COVID restrictions it was not to be and the symposium was moved online. – maybe next year….
Based on the paper, we are now in the process of preparing a working paper for all our customers that will allow the user to scale the LIDT in relation to beam and optic size, pulse duration etc. This will be available soon.
It is probably fair to say that we are all hoping for a return to some form of normality, especially where international travel is concerned. We are hoping to see many of our customers and suppliers again in person in 2022 as trade shows appear to be coming back. We have more exciting things planned for 2022 and we will definitely continue to push forward the boundaries of the possible and expand our range of capabilities. We will report back in the new year…
Until then we, the MPO Team, wish all our customers, suppliers and friends a Merry Christmas and a Happy and Prosperous 2022.